Vintage Appeal
Classical feel with materials built on 100 years of history
Builford, a "luxury vintage brand," offers products made with wax canvas material, a material that's been made the same way for a hundred years. The wax wear style material was created for hard working labor and rough environments like hunting, canoeing, and exploring. Completely waterproof, the durability of Builford products, combined with excellent design, set them apart from existing brands.

Original Wax Canvas Created the Same Way Since 1938
Builford uses only material made in the USA. Martexin Original Wax canvas has a long history and tradition since its inception in 1938. In collaboration with some of the top world designers, we reworked the original wax wear to create a lighter and more flexible version. The result is a unique brand mixing tradition and modernity with a sensual design. Many brands using wax canvas materials focus entirely on their functional aspects, and as such give the impression they are only for laborers. They are often recognized as old-fashioned, simple products. Wax canvas materials have never before been recognized as high fashion items in their 100 year history. No brand made of wax canvas before Builford has managed to break into the fashion scene as a concept design and succeeded in the market.
Interpreted by world renowned designers and reborn in the name of Builford
Builford is a concept which focuses on a growing market of people who are not satisfied with wax canvas in the existing brands. It is a top quality bag brand to bridge the gap for those who are looking for fashion that is both vintage and luxurious.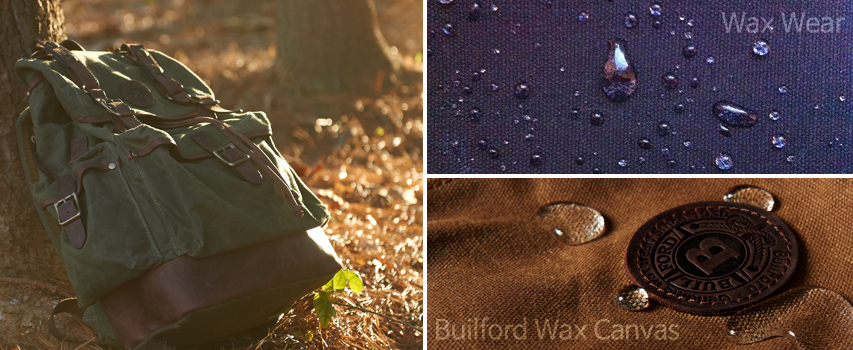 Builford products are available in the USA, Italy, France, Sweden, China, Japan and others, distributed by Korea WKS Global(Korea-Singapore joint venture company). WKS Global has cultivated a number of prestige collections with diverse designers and partners across Europe and USA since 2005, becoming one of the most beloved classical luxury brands by fashion fans.